What to Wear for Your Photo Session
(and Why)
A little guide to helping you pick out an outfit or two that will help you feel your best for your photo shoot!
If you're here, that means we have a photo session coming up! That means two things. One, I've already started thinking about our session together (I am an engineer at heart, after all), and two, that you're probably thinking about what to wear.
Okay, maybe not. Either way, its fine with me. But now that you've read this far, you've definitely started thinking about what to wear.
SO! Since we're on the topic, I've put together a few thoughts to help you sort through your ideas, desires, excitement, and nerves about what to wear for your photo shoot.
The point here is not for me to tell you what to wear - I can barely decide what I want to wear most mornings - but I do want to help you understand how your outfits will set the tone for our photoshoot.
In the next few sections, we'll go over the how and why of choosing the clothing and accessories that will help you feel comfortable, looking great, and keep the focus of the pictures on what matters - you and your connection to each other.
That's what makes a picture you will treasure for years. After all, that's why we're here, right?
The point of all this is that I want you to look and feel like yourselves. When you are comfortable, and feel at home, your face and body language reflect that. And that is what I want to capture in our photoshoot - your true selves, connecting with each other, in a way that is real and full of emotion. What you wear for our shoot influences those things!
I'll preface this by saying that everything that comes after this sentence is guidance, not instruction. If you want to wear something, by all means - wear it! This photo shoot is about you and should always go with what feels right to you.
That being said, you're always going to feel more comfortable in clothes that you love. So I recommend sticking with your tried and true favorite pieces - your favorite pair of jeans and your cozy sweater - instead of something brand new that you bought just for these pictures.
It's really about capturing yourselves and your style, and there's nothing new that can compete with what's already yours. When you know how clothing fits and feels on you, you spend less time fussing with it and more time focusing on each other - and that's what makes great photos.
Always good to have, right?
No reason not to! It's always great to have a few things on hand to suit the place or time of day. That way, we can select the pieces that best complement the location, keeping the focus squarely on your love.
So give yourself a few options. Most people bring 2-3 different outfits, and yes, this goes for the gentlemen as well!
If they can be mixed and matched, the possibilities are nearly endless - without bringing your whole closet! Plus, you can layer and create the right look with combinations that you have with you.
Outfit options are important when you realize that your patterned tee slightly clashes with foliage on the trail we've chosen, or the coffee shop repainted the walls to the exact same tone as your dress. If you have different pieces on hand, it's an easy fix!
Complementing the place and space.
You'll also want to think about our location when choosing what to bring. If it doesn't fit the context, our attention goes to the clothes, and not the connection and emotion. We're not going to be thinking about your first date if you guys are in formalwear at the local pub; we're also not likely to be thinking about your college hang-out if you're in pajamas!
If we're going to be on the move, make sure you're wearing clothes (and shoes) that are comfortable to move in. If we're doing an in-home location, choose clothes that reflect the comfort of being home (I know you don't get dressed up to lounge in the living room!)
If it's cold out, warm layers and cozy socks are a must! If it will be hot, loose, flowing tops and clothing that can breathe will keep you comfortable, and that will make for good pictures!
Basically, we want to be able to pull together an outfit that emphasizes you in your surroundings, rather than distracts us from you in the photo. When your clothing makes sense for the surroundings, we focus on the people in them!
A little spin, a little twist
I love adding a little movement to my photoshoots, indoors or out. It can be big - like standing at the overlook, arms outstretched big - but it can also be something as small as a little twirl. In either case, clothing that you can move in, and that moves with you, on you, makes for great photos. A flowy shirt or dress that catches the breeze (or the fan) adds another layer of movement to a photo, and is always recommended.
Plus, they're comfortable!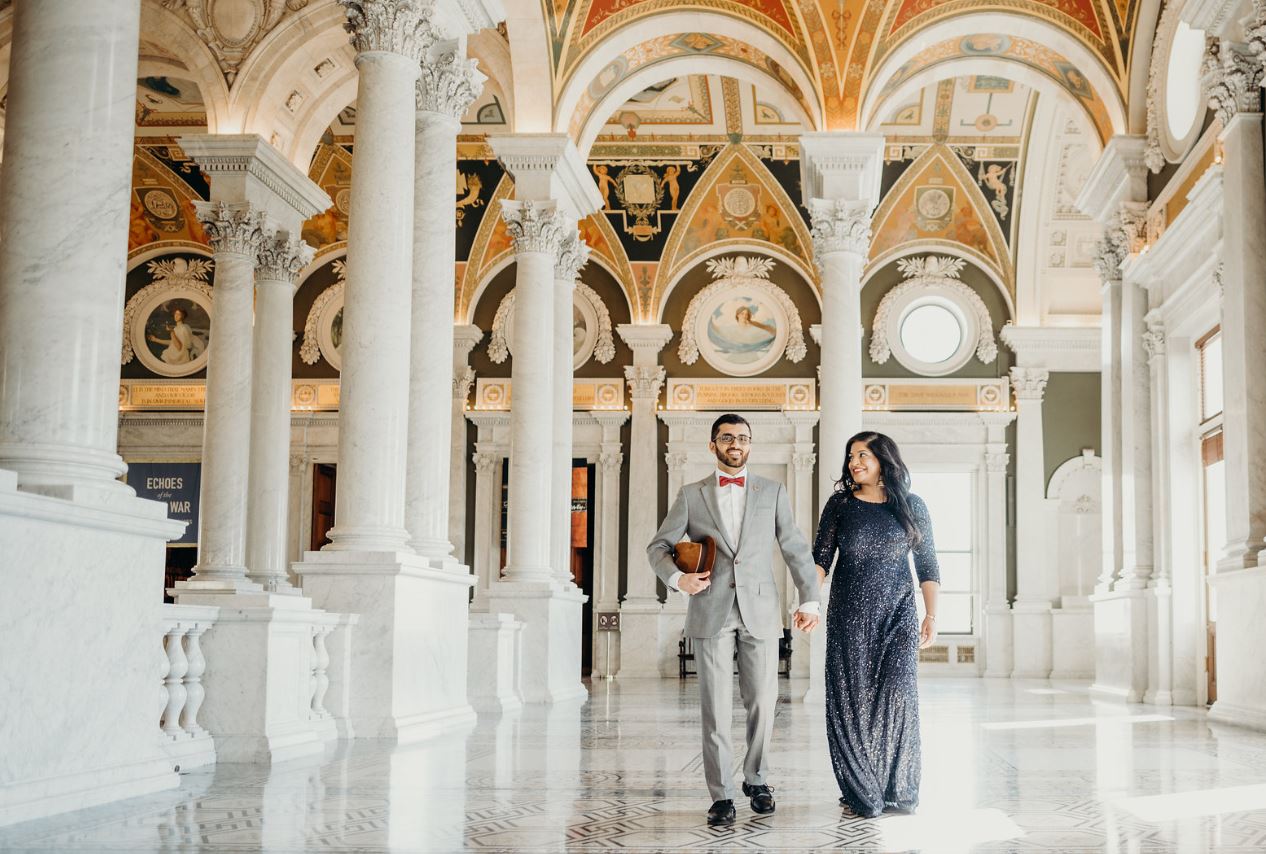 Accent yourself in your surroundings
For colors, I also like to think: complementary. I love the contrast between dark and light!
When it comes to colors, I typically encourage more muted tones for photoshoots. Not because I want your clothing to be neutral. On the contrary, it's because I want it to accent, not overwhelm.
Clothing that contrasts with our surroundings will help you stand out just enough to be the focus of the photo, and that keeps our attention where it belongs.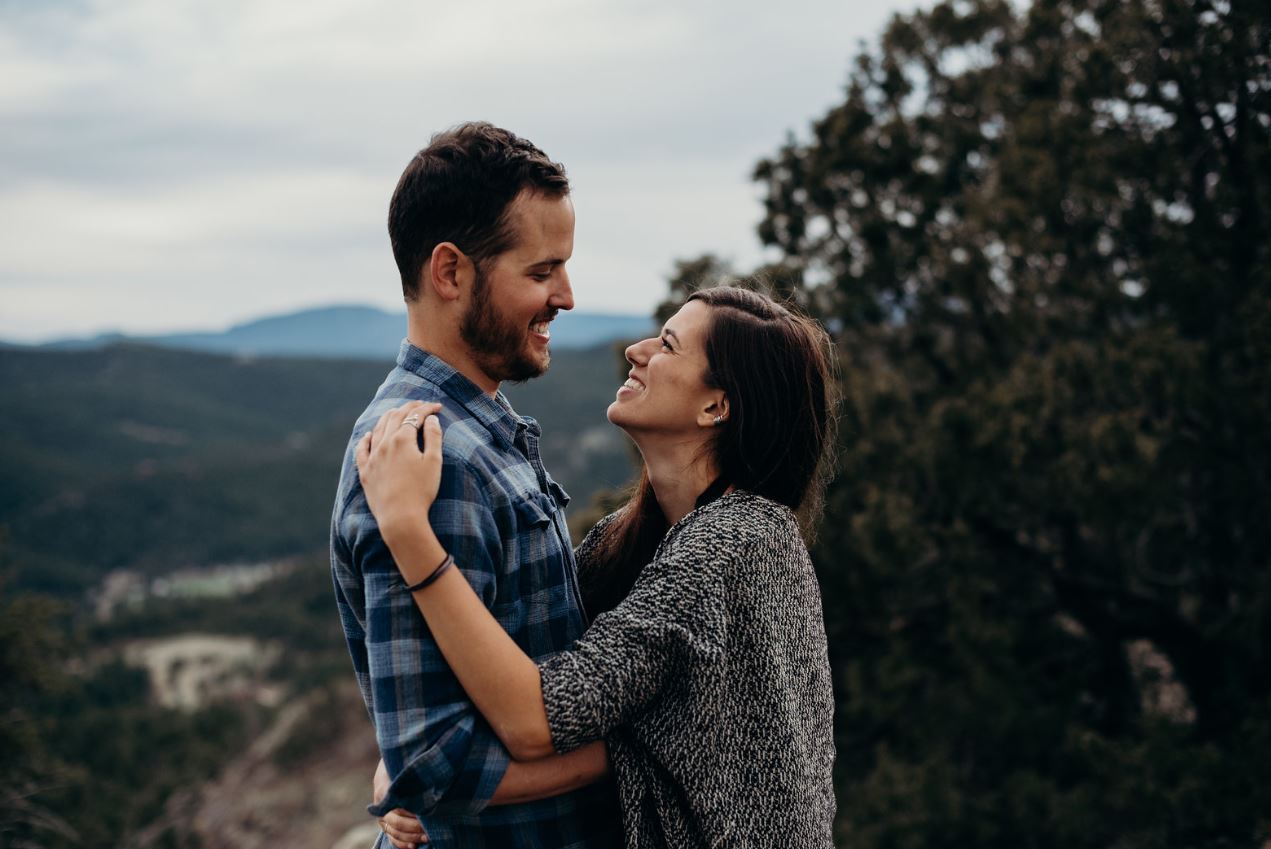 A little is good. A lot is distracting.
In keeping with the advice on color, my take on patterns is once again to accent, not overwhelm. Big, bold patterns pull the attention away from you and your connection to each other. Smaller, more subtle patterns are great, and can add texture to a photo with a smoother background (white walls, green grass, etc).
I also try to keep the number of different patterns low too - once you have more than 1-2, it can get pretty distracting, and we want the focus to be on the important stuff!
Not sure about a pattern, or combo of patterns? Send me a picture! We can always workshop ideas together.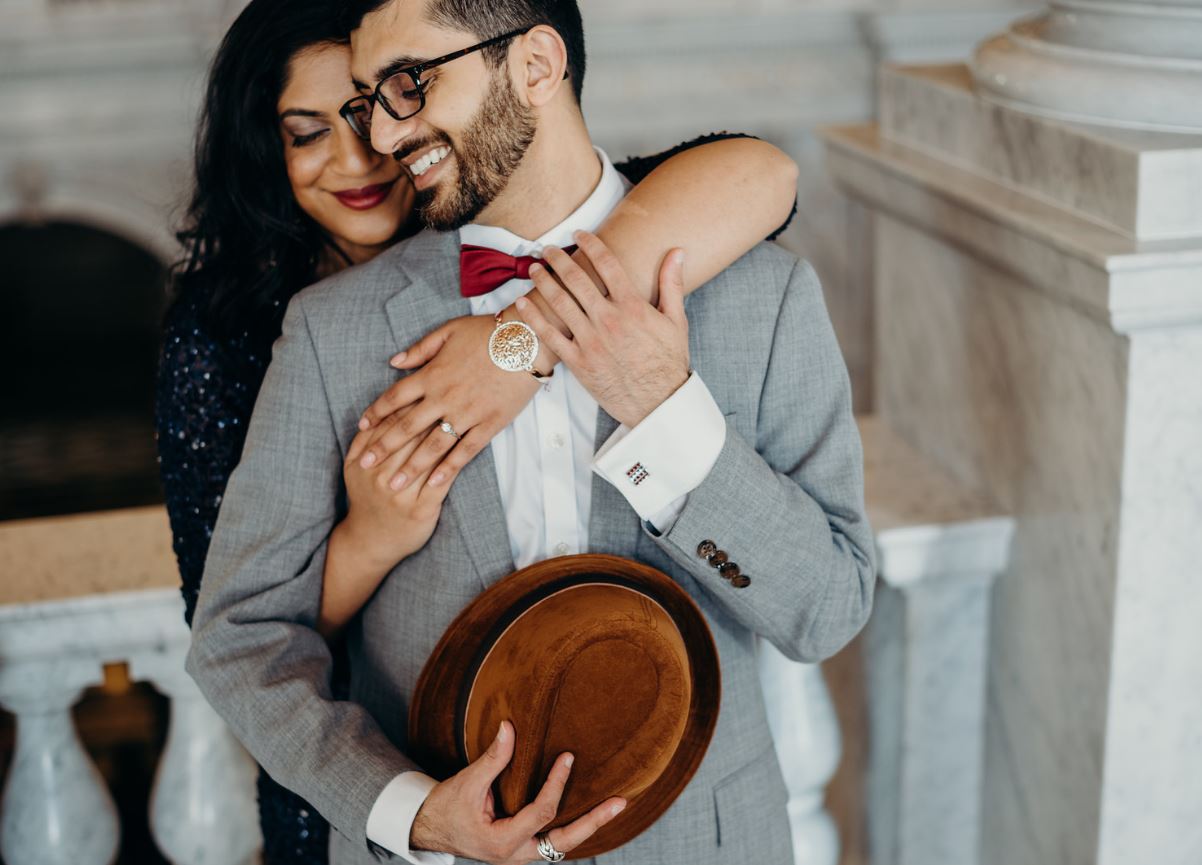 My husband calls these "instagram hats", but we both know he's wrong and they are fantastic!
I love accessories - your favorite necklaces, watches, rings (duh), bracelets, and obviously hats. It's a great way to add flair and style to more neutral colors, and it adds a bit of sparkle that can draw our eyes to the places where you're in contact with one another. Bring your pieces and we can add them on to any outfit!
Scarfs are great, too! They add color and texture, AND can be used to create another layer, or wrap yourselves up with it like a blanket. Which brings us to PROPS!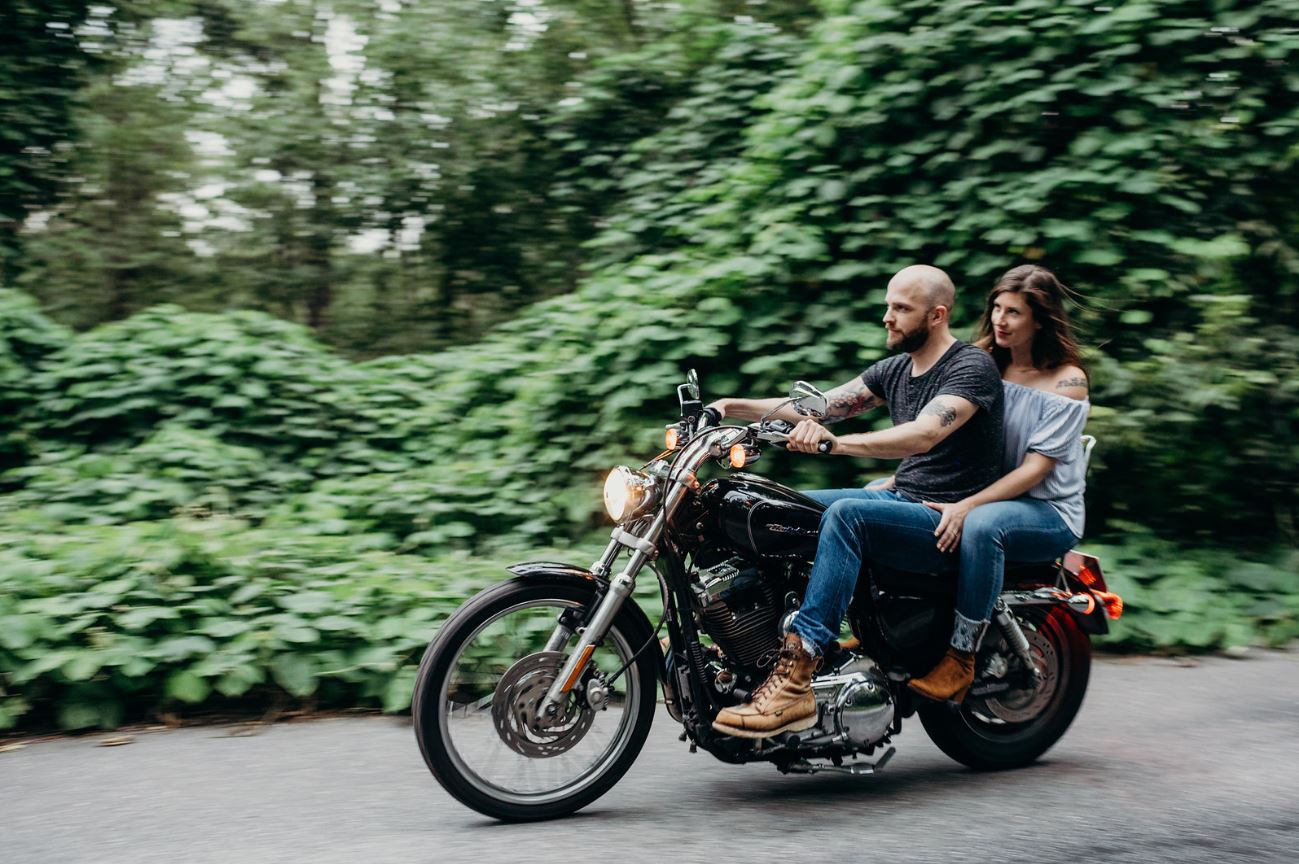 Sometimes we love things because of the people they connect us to,
No, I'm not talking about chalkboard signs (but if you want one, let's do it!). Props that I've had people use before are:
Dogs

Cats

Bouquets

Books

A motorcycle (!!)

Blankets

Favorite Foods

Drinks/Coffee

A 1985 VW Vanagon (sorry, that was us)
Basically, props are anything that you love that elicits a reaction between the you, and creates emotion and excitement for the photos. If you want pictures with that special something, just let me know in advance (especially with pets) so I can come prepared.
A couple notes on other things:
In-home sessions:
The advice above all holds true for in-home sessions, with the caveat that it should look like something you might actually wear in your house! Most of us don't hang out in our Sunday finest in the living room, and creating that kind of contrast can be distracting.
My focus here is always on you, your connection, your emotion, so if you're doing an in-home photo shoot, be comfortable and cozy!! Blankets, pajamas, your favorite broken-in tee, whatever. We should all be comfortable at home, and we can have pictures that show it!
Hair and Makeup:
Some people choose to get their hair and makeup done for the shoot - great! Others do it themselves, or wear little to no makeup at all - awesome!
In either case, my advice is the same: do your hair and makeup in a way that makes you feel comfortable and confident. If it's not feeling or looking like you, you'll be distracted by it and your pics will show that.
If you are getting hair and makeup done, it's best to schedule it to finish up at least an hour before our photoshoot begins, so you have plenty of time to get to our session (logistics, again).
Phew! That's a bit more than I expected to cover. I'll repeat what I said at the beginning here again: this photo shoot is about you and should always go with what feels right to you.
Sometimes it feels like there are a lot of "rules" but it might be more fun (or more you) when you break them.
In any case, if you have questions, please ask! I am here for you as a resource, and we can talk colors, clothing, accessories, props, whatever you need to make sure you guys are ready for your photo session. I'm happy to send examples or ideas, or collaborate on a Pinterest board together.
No matter what, I want you to feel like yourselves. That more than anything else is what makes for great photos that you'll really treasure. And that's what I want to create together!
xoxo,
Megan